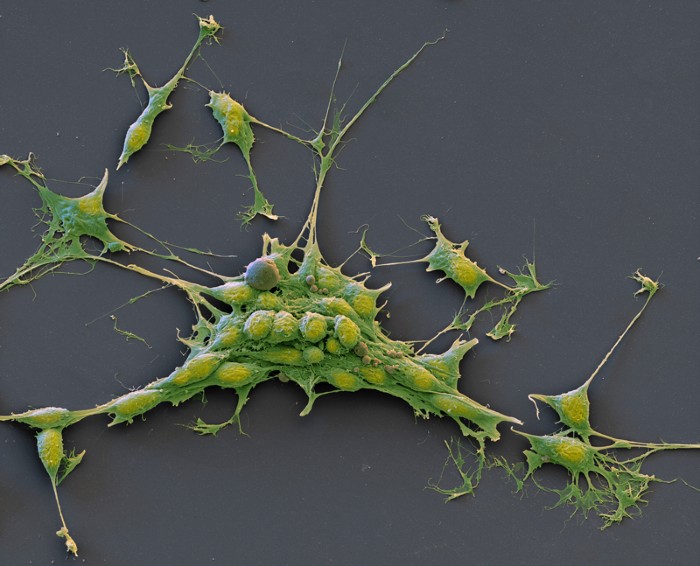 Cancer
Quirks of kids' cancers are revealed — and could shape hunt for drugs
By performing genome-scale screening in 13 types of childhood tumour, scientists have uncovered clues to the tumours' potential Achilles heels — but have also learnt that paediatric cancers have unique vulnerabilities not present in adult tumours.
Paediatric cancers, such as neuroblastoma and Ewing's sarcoma, often have 'quiet' genomes with many fewer mutations than adult cancers. Francisca Vazquez at the Broad Institute of MIT and Harvard in Cambridge, Massachusetts, Kimberly Stegmaier at the Dana–Farber Cancer Institute in Boston, Massachusetts, and their colleagues, sought to identify the genes that are essential for paediatric cancer cells' survival. Such genes might represent new therapeutic targets in these difficult-to-treat childhood cancers.
The team used CRISPR–Cas9 gene editing to knock out and identify essential genes in 82 lines of paediatric cancer cells. Despite having fewer mutations, these cells depended on just as many genes for survival as did adult cancer cells.
A subset of the essential genes was shared between paediatric and adult cancers, and might demonstrate an opportunity to repurpose drugs designed for adults. But many of the genes were unique to paediatric cancers, suggesting the need for focused drug-discovery efforts specifically for paediatric cancer targets.